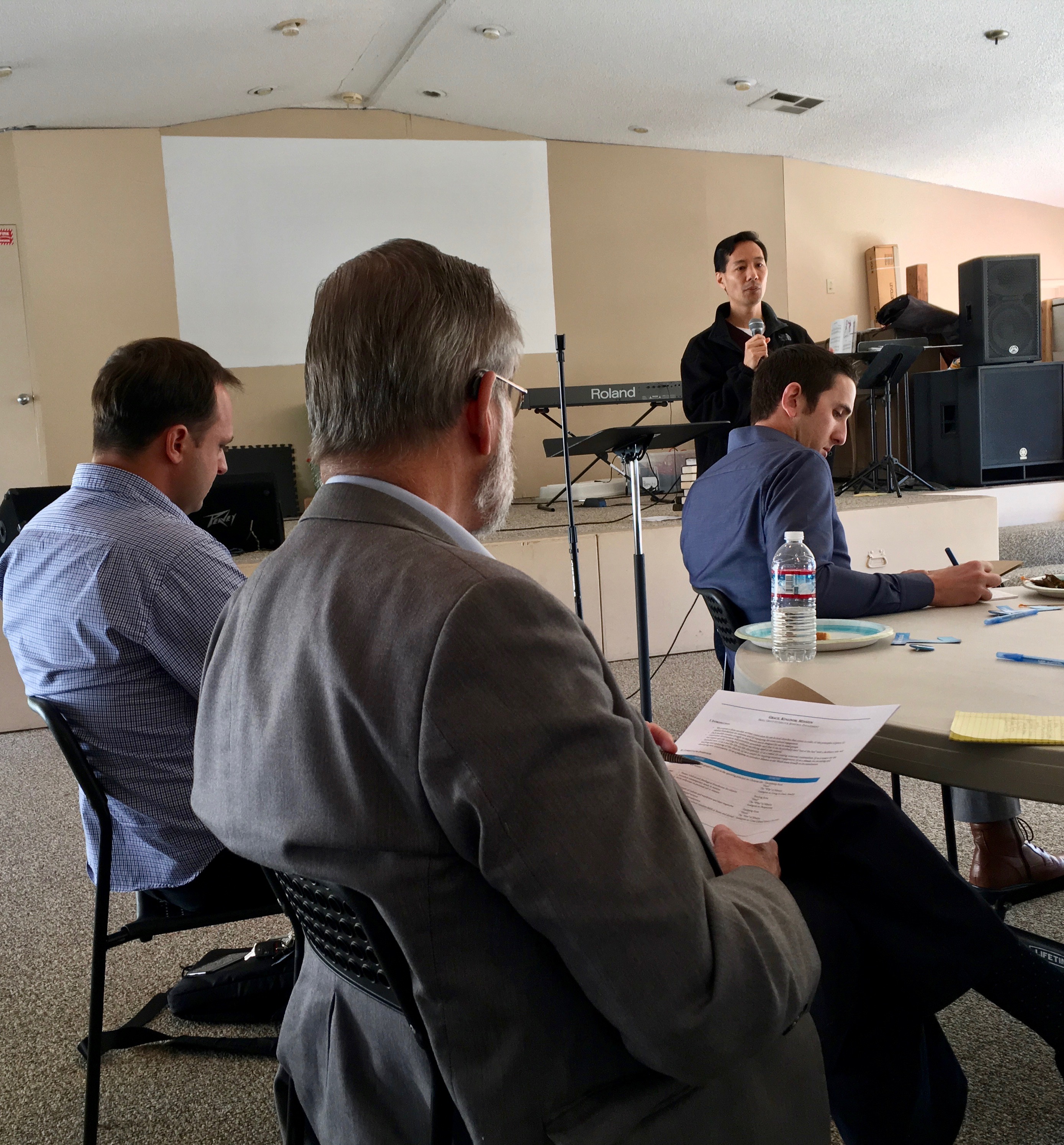 Yesterday Dawn and I went to a luncheon in Encinitas at Redeemer Church to promote missions with Mission to the World (MTW). It was a wonderful event as we heard from MTW's coordinator, Dr. Lloyd Kim and Mobilization director, Dave Veldhorst.
They spoke about the vision of seeing 2,877 new missionaries join the mission force through MTW. That's an exciting and a big goal for our mission. One of the ways we aim to do that is by forming regional hubs in places like San Diego, Dallas and St. Louis to train and prepare potential missionary candidates.
This vision is still coming together, so we need much prayer. One blazing truth that remains is that Jesus needs men and women to serve him in missions. He needs people who are willing to go and serve.
Christ asked his disciples to pray for more workers.
And he said to them, "The harvest is plentiful, but the laborers are few. Therefore pray earnestly to the Lord of the harvest to send out laborers in his harvest." (Luke 10:2,3) ESV
Here's a helpful short video that MTW put together that challenges us to think and pray about sending more people into the world.
[vimeo 192526842 w=640 h=360]
Dawn and I have been praying since before we arrived on the border for more workers. Please join us in prayer that God will raise up many more laborers to go out into the harvest field, and that some of them would join us in our work in Mexico.
In His Grip, Dave
DiasoLifeOnTheBorder.org