The Light on a Hill

The light of Christ shines brightly in the community of Rosarito, Plan Libertador through our new church plant! We rejoice in what the Lord is doing there.
Last week I had the opportunity to interview some of our favorite people south of the border, pastor Victor Bravo and Sol. Every time I'm with them I come away encouraged. God is using them to see lives transformed. Wonderful stories of grace are taking place in this church that is light on a hill.
I think you will enjoy watching this video and learning more about Victor and Sol and the outreach in Rosarito, Plan Libertador.

Lives Transformed by the Gospel
In the video Victor and Sol share about one of the families that have been transformed by the gospel. Here's a few more details about how God worked in their lives, and brought hope where there was little.
Marco lives near the church with his wife, Martha. Initially when they were invited they weren't interested in the church. When we started building the church they saw all the activity going on. It peaked their interest, and one of our team members invited them to help.
Before we knew it Marco started hammering nails!
The following Sunday Marco and Martha showed up along with their three children. Marco used to have a problem with drinking, but since he got involved in the church he's been able to have victory in this area of his life. The gospel not only saved him, it changed his life!
Not only was Marco's life transformed, but the course of his family was changed forever. His 19-year-old daughter, Beatrice was pregnant out-of-wedlock. Beatrice and her boyfriend, Hector were gripped by the gospel. After they came to Christ they got married, and were baptized along with the rest of the family. What a great day of celebration!
When Dawn heard this family's story tears came to hear eyes. She was touched by God's redeeming love. We hope that the Lord will minister to you in a similar way.
Thank you for your loving prayers and your support!
Help us end 2015 strong.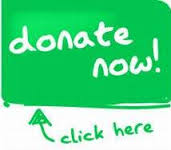 In His Grip, Dave
DiasoLifeOnTheBorder.org