Campus Ministry at UNAM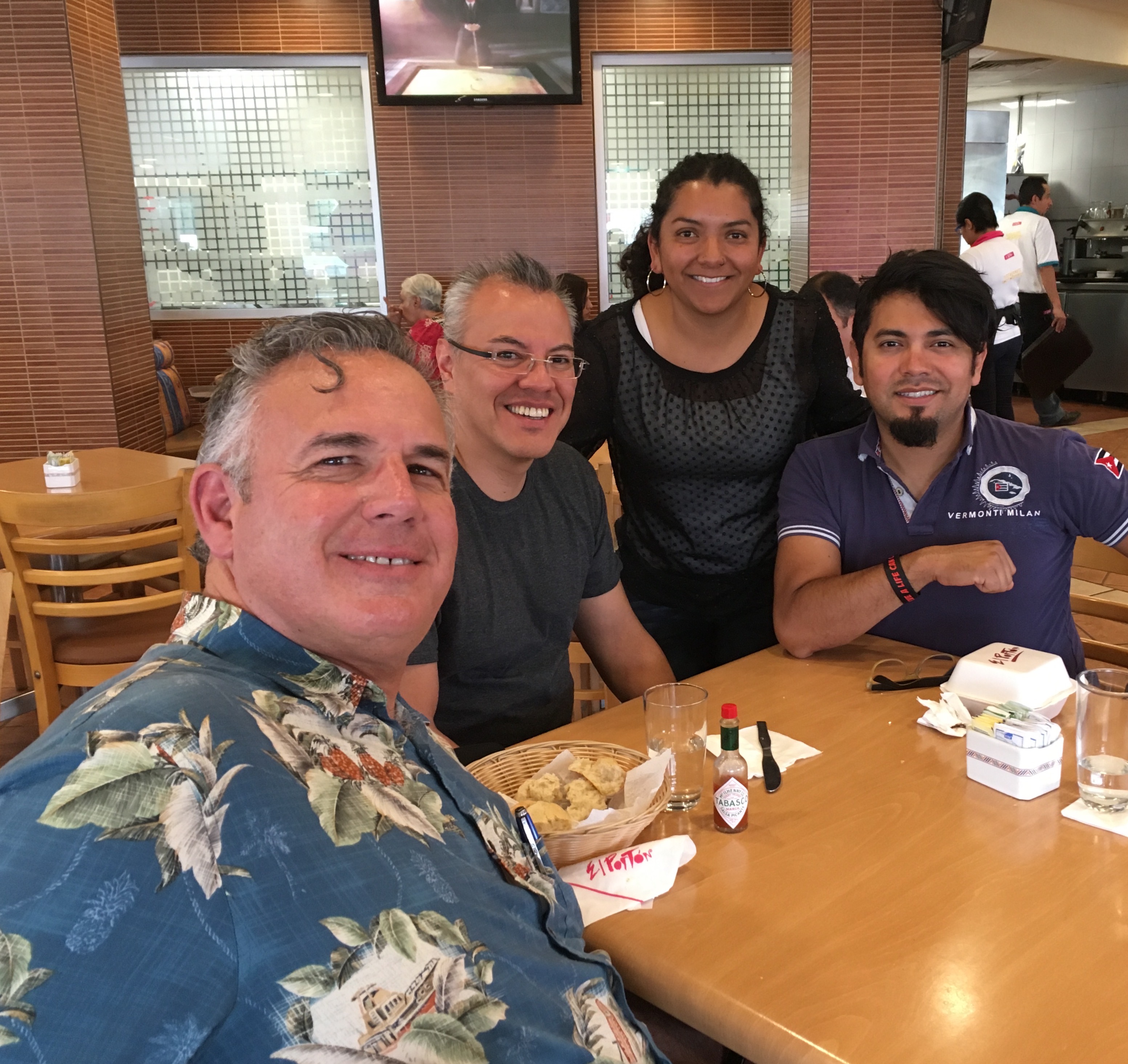 Dawn and I went to Mexico City the first week of April. We wanted to be there for Dawn and Hannah's birthday, since they are not easy days for us. Also, ever since we started ministering in Mexico (Dave 32 years ago, and both of us 28 years ago), we've had a heart for Mexico City. We long to see God reach this great city with the gospel.
On Thursday, April 6th I was able to meet with two of our campus ministers, Barush Sanchez and Monse Santiago. God is using them in some amazing ways to share the love of Christ on the largest university in the world UNAM in the heart of Mexico City. They reach out to the students through English clubs, and the Lord has used that to open many doors for them. Barush and Monse also have various Bible studies with the students on Campus as well as a weekly large group meeting.
One interesting connection is that I used to minister with Barush's dad, Fernando when Dawn and I lived in Mexico in the 90's. I think it's amazing how the Lord works and  how he brings together all of the beautiful connections.
Encourage One Another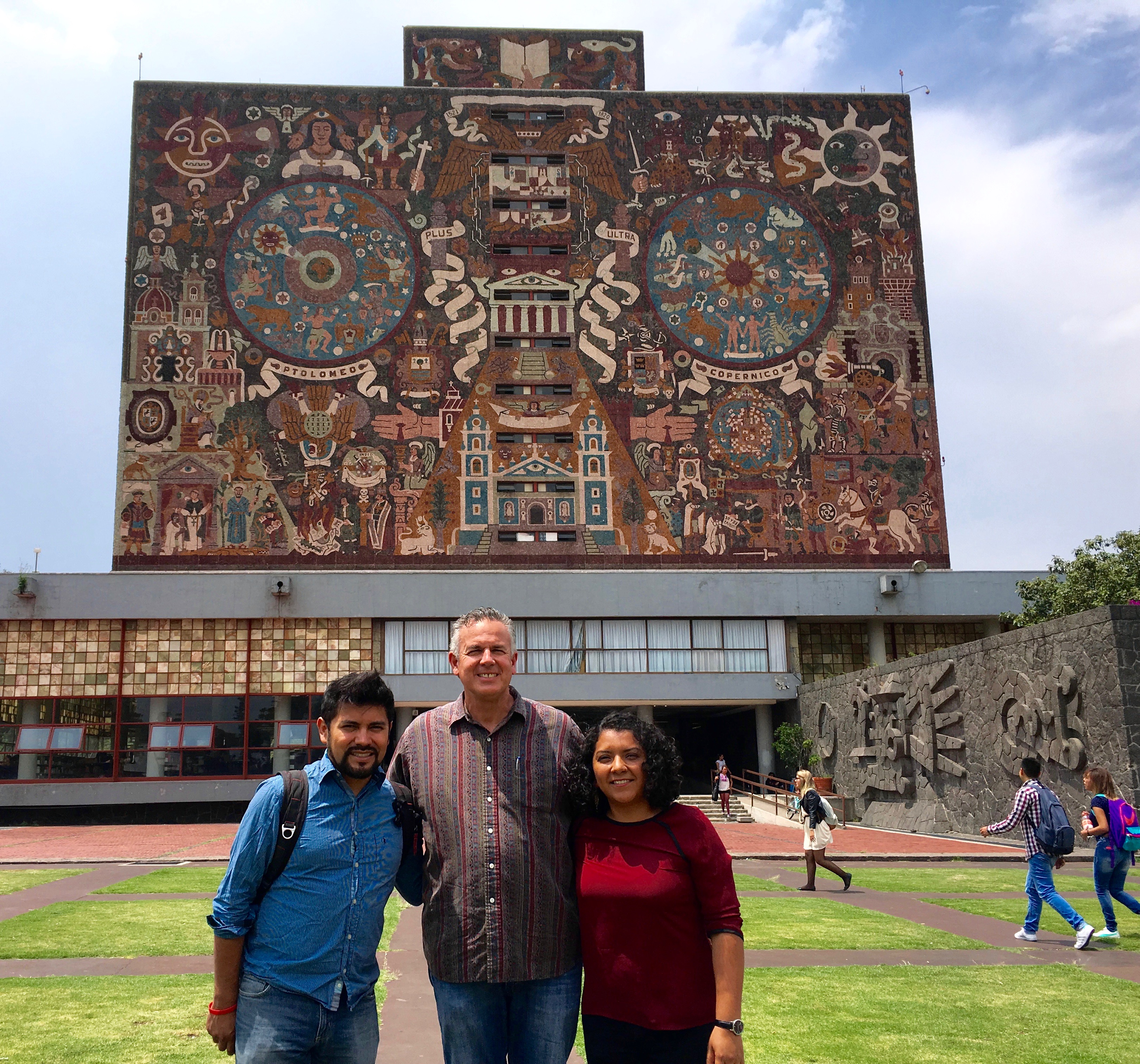 As we met over lunch and we encouraged one another I was also able to learn more about Monse and Barush and some of the challenges they've faced as they seek to reach out on the campus. Their love for the Lord and the students was evident as we talked.
I was able to spur them on in their walk with the Lord as ministers of the gospel on campus. In doing so I shared about the challenge of losing our daughter and how the Lord has been so faithful to sustain us. On the one hand, there is tremendous pain and sorrow, but on the other is the hope of heaven and the Lord's comfort. They were both very sensitive to what our family has been going through, which lifted my spirits a great deal.
At the end of our time together I prayed for them that the Lord will strengthen their inner lives, and bring healing to them as they minister and share the love of Christ with the students.
Ministering as a Father
As we were saying goodbye and I mentioned having lost my daughter Monse said she would be my daughter, which really touched me because I don't know her real well. Yet, I know that many need the love of a father.
Recently a new friend told me they sensed that I have the heart of a father. Maybe this is an area the Lord wants me to bless young friends in. I know that I haven't lost Hannah, she's just moved to heaven. Now I have another daughter. We can encourage and bless each other in Christ.
In His Grip, Dave
DiasoLifeOnTheBorder.org