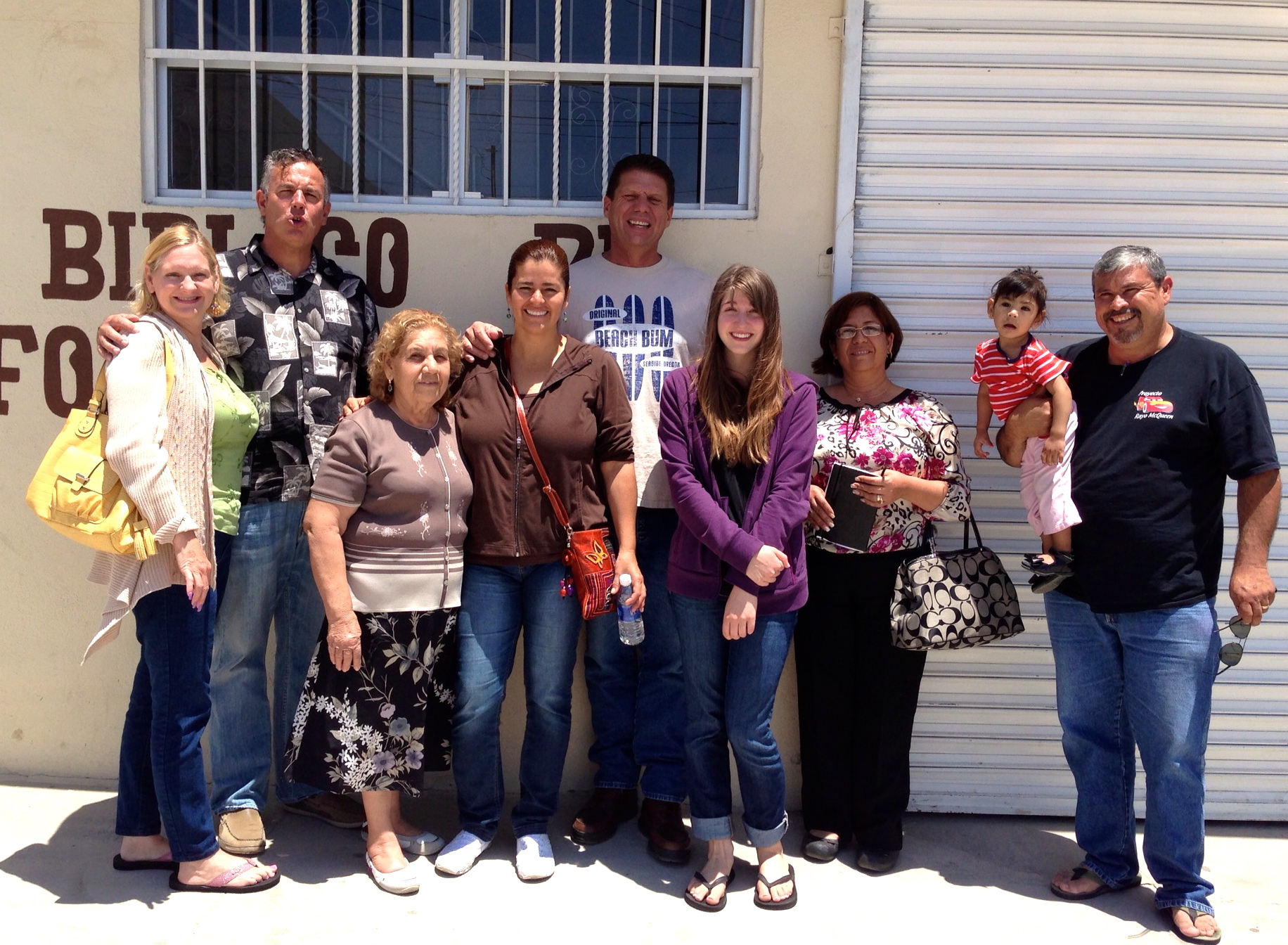 Over the last month I've been working with our mission and some of our missionaries, Peter & Jenny Boling to open up what would be a new field for us in lower Baja California.
Peter and Jenny came out to meet us and to get to know our field last month. Dawn and I loved our time with them! It was exciting to dream with them about what could be as they work to see the kingdom expanded in Baja.
I was on the phone today with our Mexico Country Leader, Larry Trotter and one of our key Mexican partners and leaders, Andres Garza. We talked about the importance of setting up this work in the right way, and working through the proper channels.
The Importance of a Firm Foundation
A strong tower needs a firm foundation.
I've noticed when a big building goes up that the builders spend a great deal of time building the foundation. At first it appears they are spending a lot of time on the building, and they have nothing to show for it. Then once the foundation is finished the rest of the building goes up relatively quickly by comparison.
I found myself getting impatient while the foundation is being built. We are at that point now. I feel for Peter and Jenny, because they are having to wait for all the loose pieces to come together. They have a family, so it effects schooling and where they will live. I'm somewhat torn, because I want to protect them, and make sure they are healthy and doing well, yet I realize that we can't just rush ahead with this project.
Praise and Prayer
I'm writing this post today for two reasons. First, I would like you to rejoice with me in the possibility of opening a new field for our ministry, which is huge! Second, I would like you to join us in prayer, that God will see this through. We need prayer for the Lord to come alongside, to spur on and to strengthen the Boling family as they wait. We need wisdom and patience as we work with and talk to all the churches and people involved, so that we do in fact set up a firm foundation.
The Cosmic War for the Church
Satan likes to discourage. He likes to come against the Lord's church. Pray for the Lord's protection against the attacks of the evil one.
Jesus promises,
…on this rock I will build my church, and the gates of hell shall not prevail against it.
—Matthew 16:18
Jesus is the rock. Jesus is the foundation we build on. His church shall prevail. Hallelujah!
In His Grip, Dave
DiasoLifeOnTheBorder.org