My Heroes in the Faith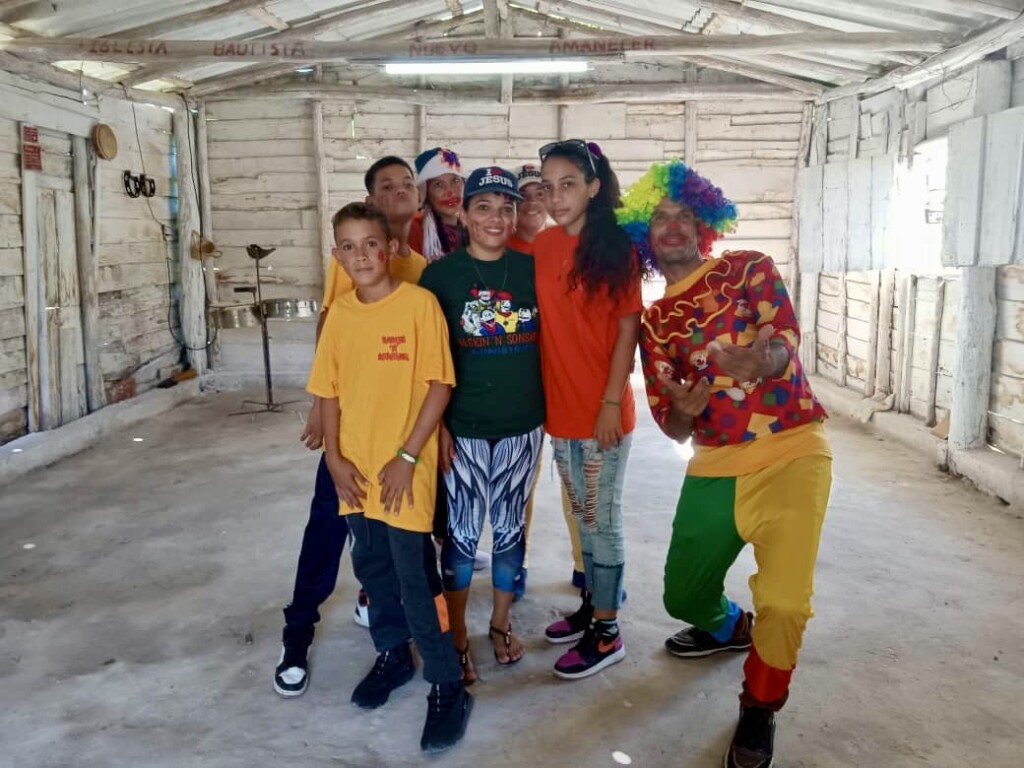 My faith is strengthened when I hear about how our familia on the Big Island is faithfully serving the Lord. Life is an ongoing struggle for them, because it is so expensive for them to afford even their most basic needs! They are living through their worst economic crisis that they've experienced in the last 70 years. The price for basic items like beans, rice, cooking oil and other needs like soap and detergents have skyrocketed. So even with the aid that we are sending them each month, it's still hard for them to feed their families.
These friends are my heroes. They have such a great commitment to minister and share the love of Jesus with those in need. Some of my heroes are, *Yoliztli and her husband, *Santiago (names changed for security). They are giving financial aid and support to 20 families each month through the offerings that we are sending. There are a total of thirteen pastors that Dawn and I are sending aid to on a monthly basis. Each of them are blessing other families in their churches with the love offering that they are receiving. We continue to pray that the Lord will provide for each family and multiply the aid that we send them.
A Mini VBS – A Huge Blessing!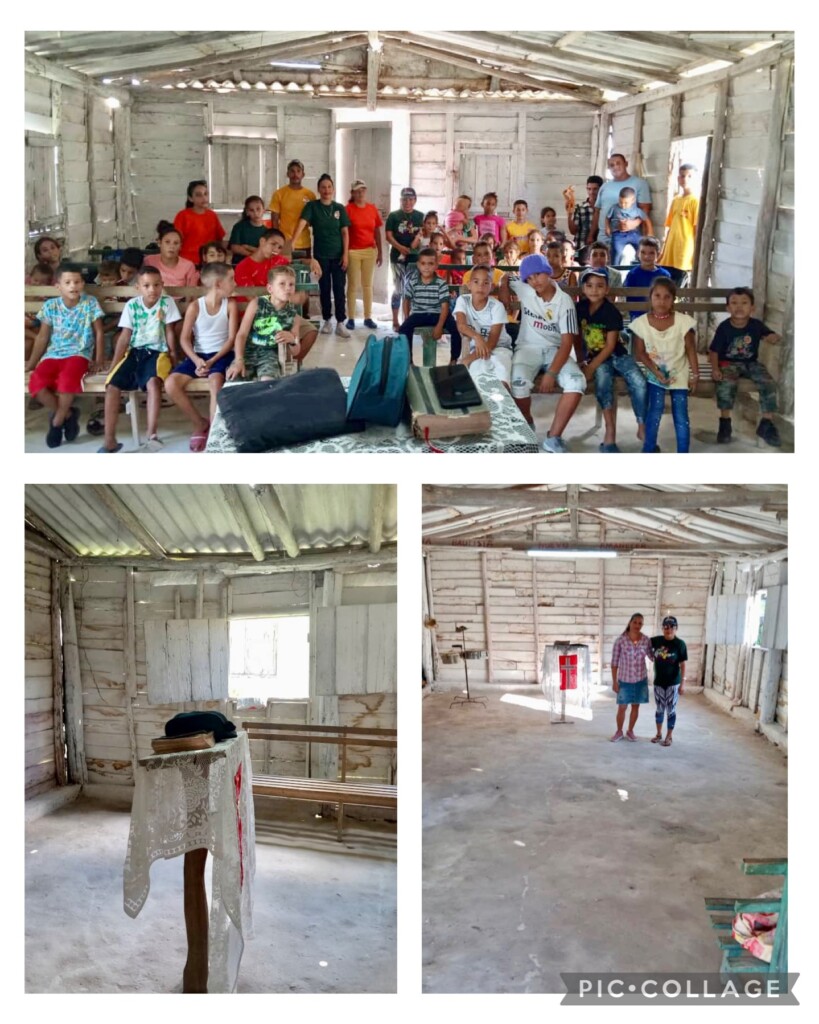 This last week Yoliztli took a ministry team with her to minister to a church that's 20 Km away. It's not far, but transportation on the Big Island is expensive and it's hard to find. They often have to wait for hours to use public transportation. They ministered to the children at this church. Yoliztli said that the church was a poorly constructed wood house that was almost falling down. The church had a dirt floor, and they didn't have any fans even though it is very hot there. Yoliztli said half joking, and half crying, "When I see the church in such poor conditions, I say that we are kings in comparison, because of the church building that we have to congregate in."
Despite the poor circumstances they had a wonderful time ministering to the children. They all enjoyed the fun activities, a Bible story and a small meal. The children were so happy. They were all smiles and they enjoyed themselves thoroughly. The ministry outreach richly blessed the pastoral family that leads this church and all those that attended the event.
When the Yoliztli and the other leaders write me about how God is using them in their ministries I can feel the joy, and it gives me a sense of the Lord's pleasure with their faithfulness.
One of the greatest joys that Dawn and I have is to be an extension of God's love to these wonderful people. They are our familia and they have become our heroes!
Extend Your Hands to Help Those in Need!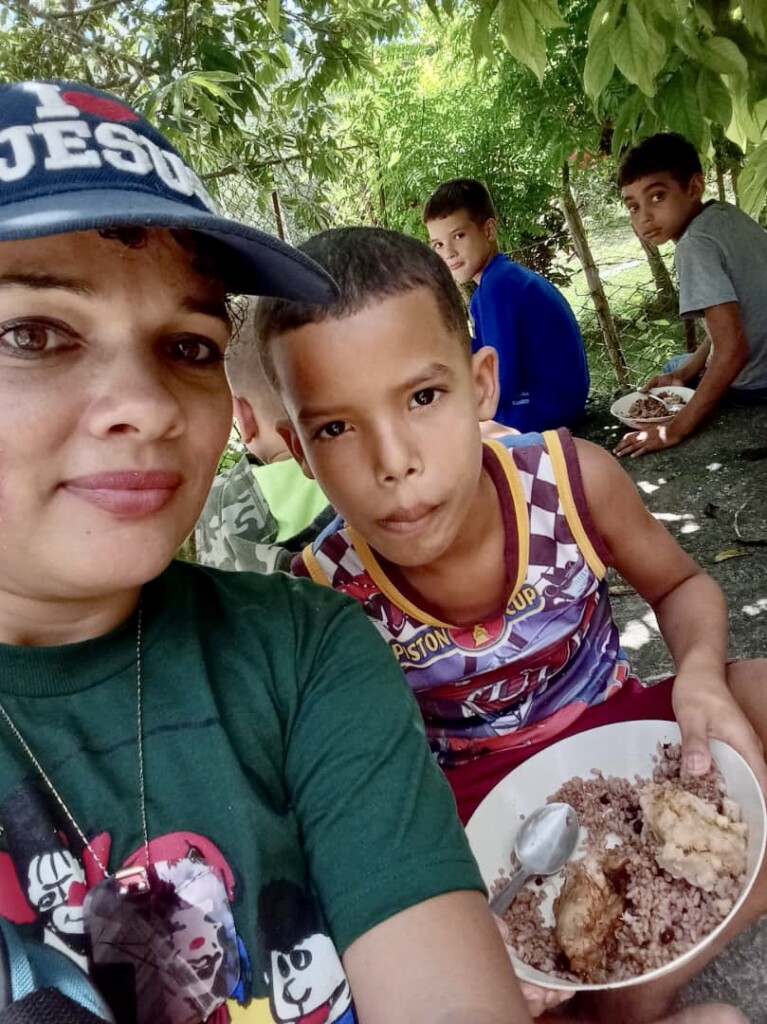 The gifts that you are giving help ministries like these to flourish. Your prayers and your gifts are essential.
Dawn and I ask you to prayerfully consider extending your hands to help! Send a gift today to help a needy family, and extend the gospel on the Big Island.
Support one family for as little as $25 a month! Click below to make a donation today.
Video: Life and Times on the Big Island
This short video will give you a glimpse into how God is at work on the Big Island. Some of the people that are receiving the aid that we are sending share their thanks at the end of the video. It's heart warming to see.
Thank you for joining us in prayer, and for considering making a gift to help our precious familia.
In His Grip, Dave
P.S. Help take the gospel to the Border, the Baja, and Beyond
BeyondBordersLife.org