God Changes Lives for His Glory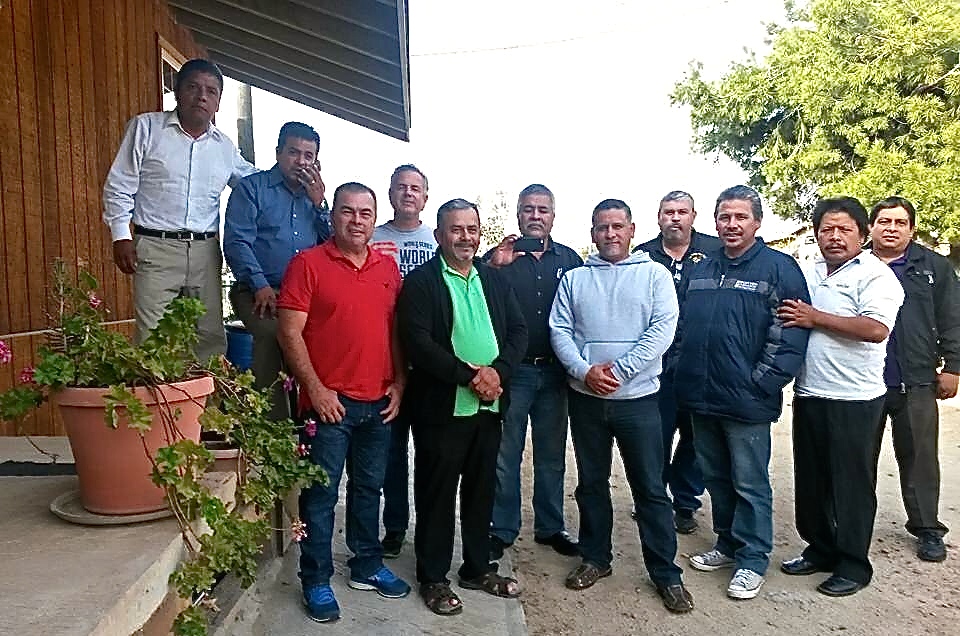 Life Transformation with 10 leaders in San Antonio de las Minas near Ensenada. Last week the Lord gave me the privilege of going through the Keys to a Transformed Life with the pastors from Lo Mejor del Trigo.
Our friends from Ministerios Fuente de Gracia (Ministry of Fountain of Grace) led us during the week. God showed up! It was thrilling to be a part of this group.
Wonderful Partners in Ministry
I've worked very closely with pastor Daniel Nuñez and many of the pastors with Lo Mejor del Trigo over the last 4 years. They are wonderful partners in the gospel, and I thank the Lord for what he is doing in and through these pastors.
As I've come alongside these leaders I've seen the needs they have. We've shared together over meals and while ministering together. I feel honored that I am able to get the time with them. They are outstanding leaders who love Jesus. Most of them are bi-vocational pastors, which is extremely difficult.
God Works Through Repentance & Confession

Martin Luther said that, "all of life is repentance." In fact forgiveness and repentance were among the key lessons that we learned while in San Antonio de las Minas. We shared deeply in small groups. We confessed our sins to one another. In that time God showed up in a special way and met us at our point of need hallelujah.
Confession isn't easy. It is painful, but God meets us there. As we humble ourselves he enters in and brings healing.
This verse comes to mind from Micah 6:8,
He has told you, O man, what is good; and what does the LORD require of you but to do justice, and to love kindness, and to walk humbly with your God?
The Lord desires that we walk humbly before him. He works in and through our humility. Thanks be to God!
I look forward to what the Lord is going to do in the lives of these pastors, and how it will strengthen their churches. O Lord, do a great work through these men. Do a great work first in their families and then in their churches. Be Glorified in their lives, and let the spark that was ignited this last week be only the beginning!
One of the things that we are praying for on the border and the Baja is for life transformation which will bring about revival. Join us as we look to the Lord for a work that only he can do.
In His Grip, Dave
DiasoLifeOnTheBorder.org