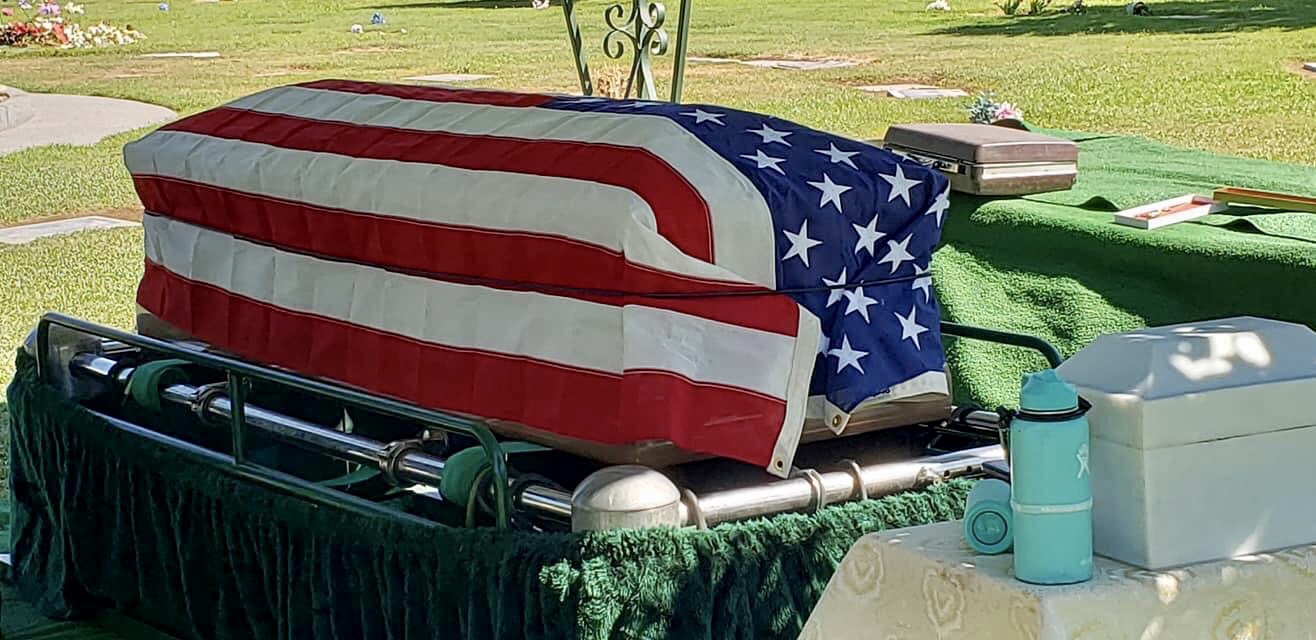 A week ago today on June 8th we laid my dad's remains to rest. Since my mom was cremated they were both buried together on the same day. Definitely a somber moment.
I feel peace that both of my parents are now in heaven living without pain and suffering. They are in living and experiencing pure joy! Yet, I also feel lost at times with both dad and mom moving to heaven within 64 days of each other.
I don't know what I would do without the hope that we have in Christ? It's hard enough as it is. The separation is real, and I miss them. It's hard to believe that I will never see either one of them again on this side heaven. I look forward to the reunion.
He Showed Up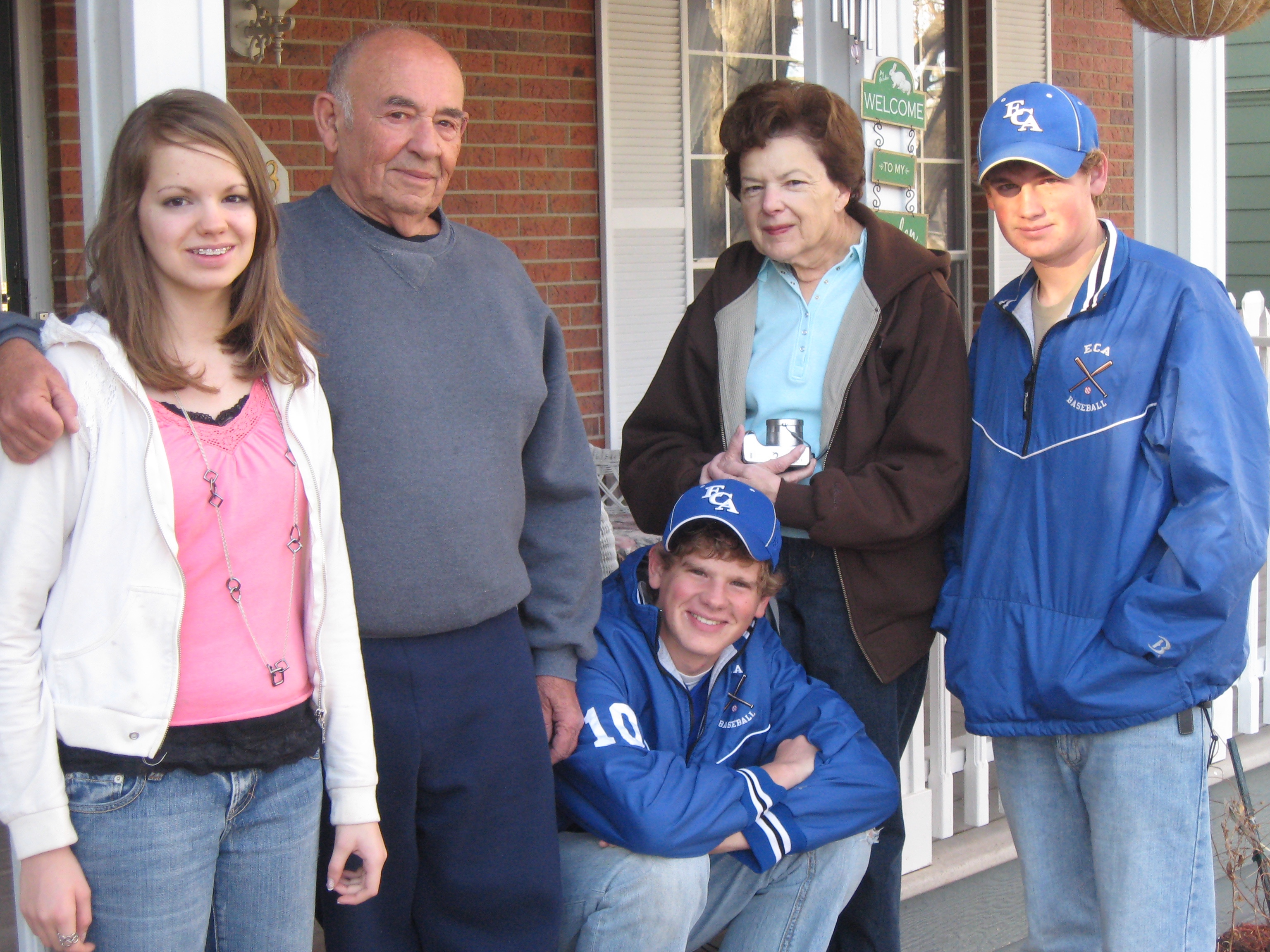 Today I'd like to post what I shared at my dad's graveside service. We will have a combined memorial service for them on June 27 at 11 AM at Riverpark Church in Fresno.
At first I didn't want to lead the graveside service, and when I realized that I was going to lead it I felt some stress. That night, the Wednesday before the service I woke up in the middle of the night and I felt like the Lord gave me the phrase, "he showed up".
Then when I woke up the next day it was as if the Lord just downloaded the message that he wanted me to share.
Dad showed up. He got involved and that's how he showed his love and care for our family. I know that everyone in my family has examples of how dad showed up and he got involved in our lives. He showed his interest and love in that way.
I didn't even have to ask him to join us in building the church in memory of Hannah. Actually, I didn't think that dad would be interested, since we went into Mexico during a hot time of the year. Yet, he was actually excited to join us, even at 82 years old.
He showed time and time again how he wanted to be a part of our lives, and although not everything in our family was ideal – I think we all gained strength from his commitment and love for our family. The same could be said for mom. They were anchors for our family.
Concern for Dad's Faith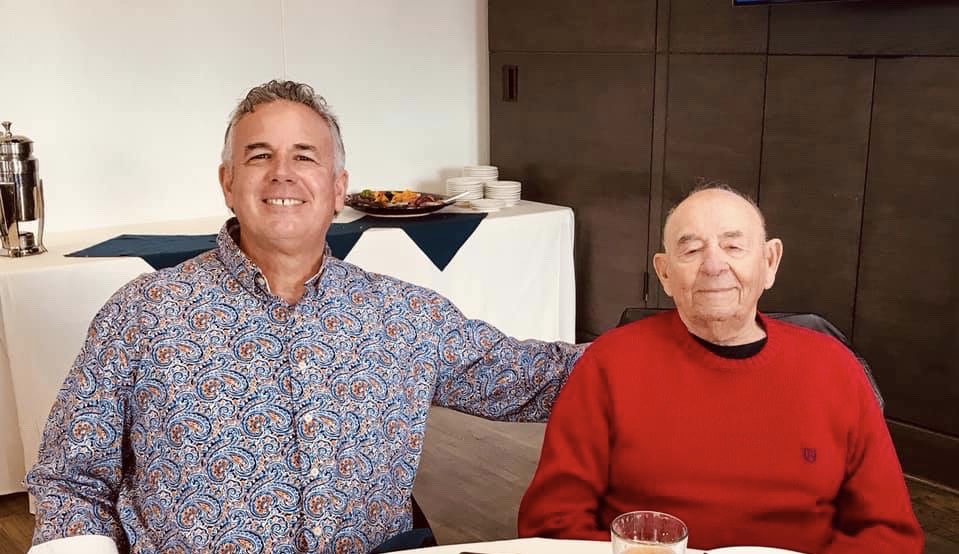 The one area we were all concerned about for dad was his faith. We prayed for him, mom prayed for him for years and years and many of our friends prayed for dad.
Before dad died and moved to heaven he began to show evidence of faith. His heart grew softer. He prayed with us some and let us pray for him, but there was still that doubt. I prayed and I know others were praying for more definite confirmation and assurance of his faith.
Just a few days before dad passed my brother, John had an opportunity to talk to dad about his faith. John asked dad, if he was sure that he would go to heaven when he died, and dad said, "no." So John took the opportunity to explain to dad how Christ died for our sins and rose from the dead defeating sin, death and satan so that we might have life and be forgiven for us sins. He explained that dad just needed to receive the gift of salvation through prayer and placing his trust in Christ.
John said, "mom always prayed for you and hoped that you would join her in heaven." Dad teared up when John said this, and dad said, "then I guess we better pray then." John was able to lead dad in prayer to receive Christ. When they were done praying, dad asked if there was anything else that he had to do. He wanted to make sure that he had done what he needed to do.
Praise the Lord for answering our prayers!
Signs & Affirmations From the Father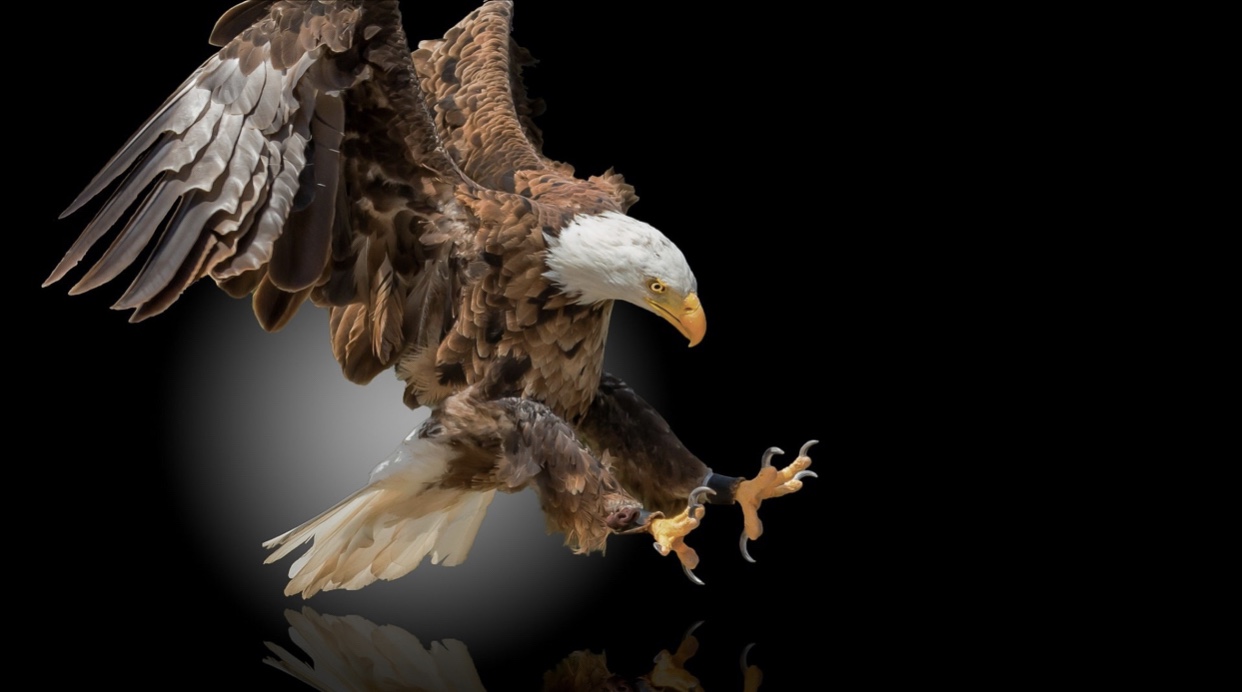 We hoped that dad would have stayed with us and been around longer, but we can take comfort in knowing that he is no longer suffering and that he is reunited with mom. Dad died just 3 days after he prayed to receive Christ with John. This reminds me of the death and resurrection of Christ – Jesus Christ rose on the third day! The Lord wants to encourage us in that!
We wish dad would have passed away in a more peaceful way. He moved to heaven while taking a shower.
I think it helps to remember that as dad took his last breath here, his next breath he was in heaven. There Jesus was with the angels to ready to receive him – he received him with a smile. Can you imagine what that must have been like?!?
Also there is a lot of symbolism in water, and I think the Lord wants to encourage us with that as a sign and confirmation of the Lord's work in dad's heart.
Water represents a washing and cleansing of our sins. We use water in baptism which is rich in symbolism and as a sign and seal of the Lord's inner workings in our hearts.
Jesus offers living water and says, "Whoever drinks of the water that I will give him will never be thirsty again, The Water that I give him will become in him a spring of water welling up to eternal life."

John 4:14 (ESV)
The river or spring of water refers to the Holy Spirit – there is an outpouring and an overflowing (see John 7:37-39). Our house was flooded some, because of the way dad passed away. I believe that the Lord wants to encourage us with the promise of the outpouring of the Holy Spirit on our family (natural and spiritual).
The Lord is so good and loving to encourage us in this way!
GRIEVE BUT NOT AS THOSE WITHOUT HOPE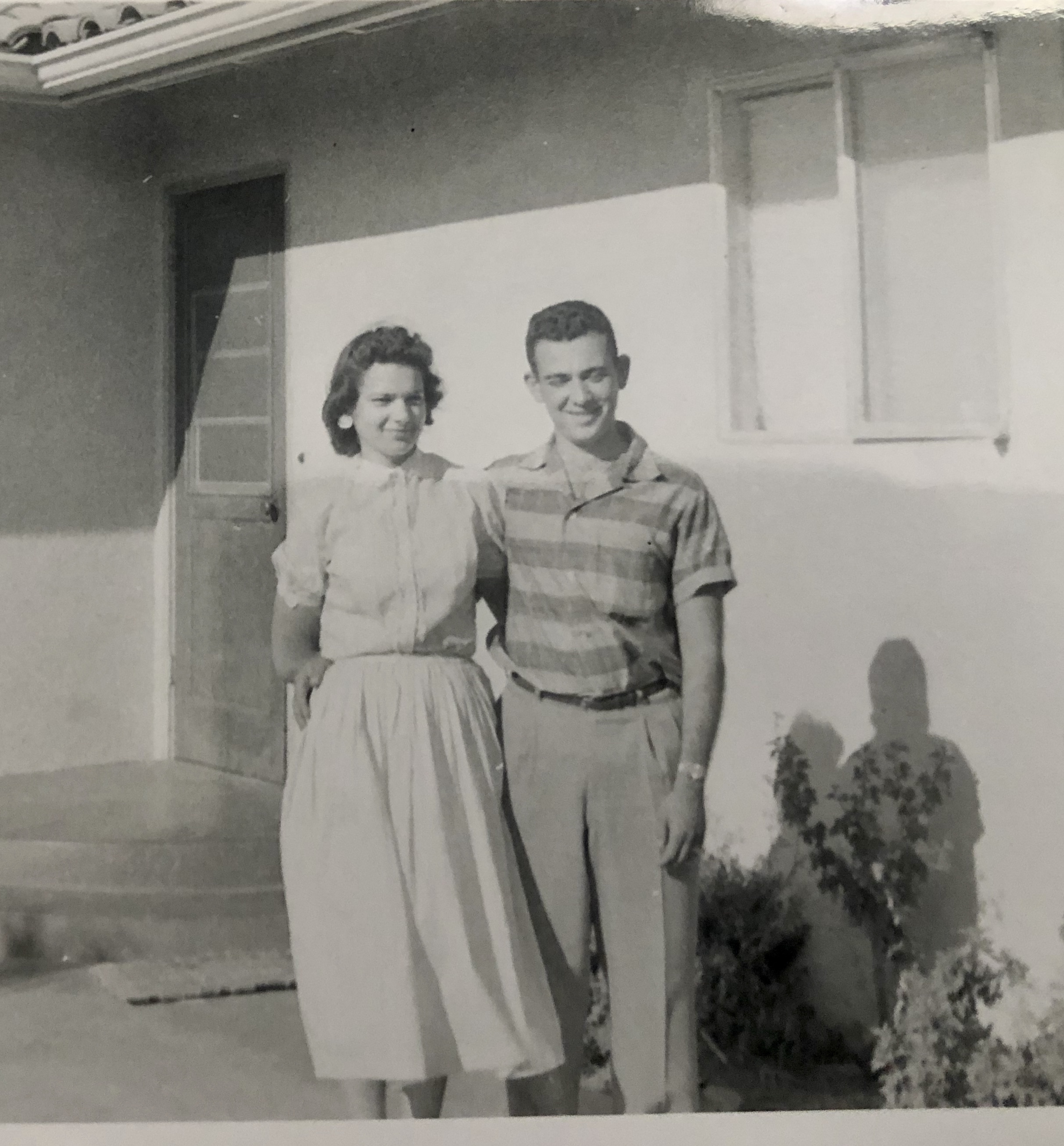 In 1 Thessalonians 4:13 Paul says, "We do not want you to be uniformed, brothers, about those who are asleep, that you may not grieve as others who have no hope."

1 Thessalonians 4:13 ESV, emphasis mine
It's good and right to grieve, to be sad and in sorrow. There is a separation now – we miss dad – death is not a good thing. God created the world without death. Death entered into the world when Adam sinned. Paul says in your sorrow remain hopeful, because this is not the end. Then he goes on to say for since we believe that Jesus died and rose again, even so through Jesus, God will bring with him those who have fallen asleep.
Jesus comforts us with these words,

"Let not your heart be troubled; you believe in God, believe also in me. In my Father's house are many mansions; if it were not so I would have told you. I go to prepare a place for you."

John 14:1,2 (NKJV)
Dad is no longer suffering – he is in glory!
He is probably fishing with St. Peter and camping with John the Baptist. And I'm sure he's enjoying playing and watching baseball and football with his dad and all his favorites. He's in glory with mom and Hannah and our grandparents and one day soon we will all be reunited with him!
Our grief and sadness is momentary in light of eternity!
The Lord promises to comfort us as we walk through the valley of the shadow of death.
Our Cuban Daughter, May's Encouragement
One of Dawn and my good Cuban friends who's become like family to us, like a daughter, wrote a note of encouragement to dad, that I read to him the last time we were together and it encouraged dad so much that he cried through the whole thing.
May wrote:
"I would like you to know that I heard about you traveling to support your son, David when they built the church in memory of Hannah. I'm sure you went on that trip because of your love for your son and also that you knew that it was important for David to build that church in honor of Hannah."
"When I realized how old you were and the miles that you traveled I started to cry, because of your love for David and your family is so big and it showed through your willingness to go on that long trip. You wanted to be alongside those you love to help them finish building the church. Since then I have admired you and prayed for you every day."
"You are a fortunate and blessed man who knew how to build up and how to care for your beautiful family. We may never get a chance to meet on this earth, but one day we will meet in heaven where I can tell you, 'Your actions speak louder than your words, and I admire you.'"
Everyone one of us in our family and some of our friends have stories like that of how dad expressed his love to us by being there, by showing up.
DAD FINISHED THE RACE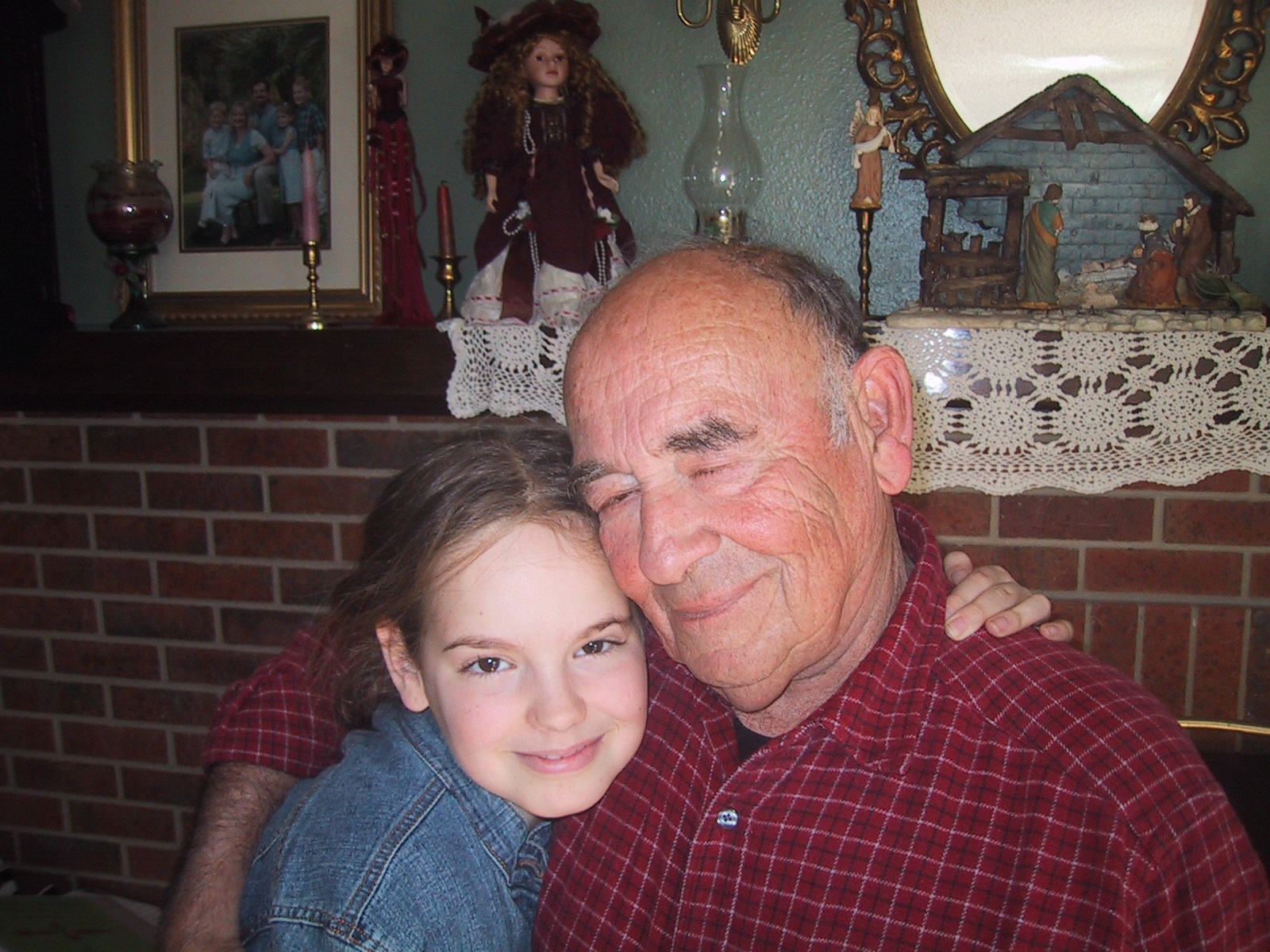 Dad was determined to be here as long as he could. He told us he wanted to be here for his family and we all benefited from his love, his commitment and his determination.
Dad finished the race, and it was time for him to go home. As much as it pains us to say goodbye we can be assured that dad is no longer suffering. There is no mesothelioma in heaven, there are no breathing problems or heart illnesses – no more tears. Mom and dad are reunited with Hannah, our grandparents and all our dearly departed who are in Christ.
Most likely as dad is now part of the cloud of witnesses that Hebrews tells of – that he is cheering us on from above.
In as sense it falls on us now to carry on mom and dad's legacy of love, prayer and commitment to our family – we are to carry the torch that they've passed on to us. So as we close be comforted that the good shepherd, our loving Heavenly Father promises to be with us as we walk through the valley of the shadow of death. Jesus tells us not to let our hearts be troubled, but to believe in God and to believe also in Christ. He is going ahead of us and preparing our mansion as we believe and place our trust in Christ.
God is not the God of the dead, but of the living!
Jesus said to Martha, Lazarus' brother,

"I am the resurrection and the life. Whoever believes in me, though he die, yet shall he live, and everyone who lives and believes in me shall never die. Do you believe this?"

John 11:25, 26 (ESV)
Thank you for standing with us and praying for us as we walk through the valley of the shadow of death.
We will be having a combined Memorial Service for dad and mom on June 27 at 11 AM PDT at Riverpark Church in Fresno, California.
You can make a donation in memory of my dad and mom to Beyond Borders by clicking the button below.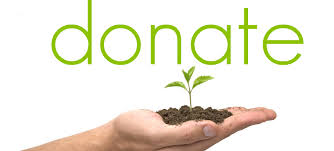 Or you can make a check out to:
Beyond Borders
Mail to: 665 Crescent Dr. Chula Vista, CA 91911
In His Grip, Dave