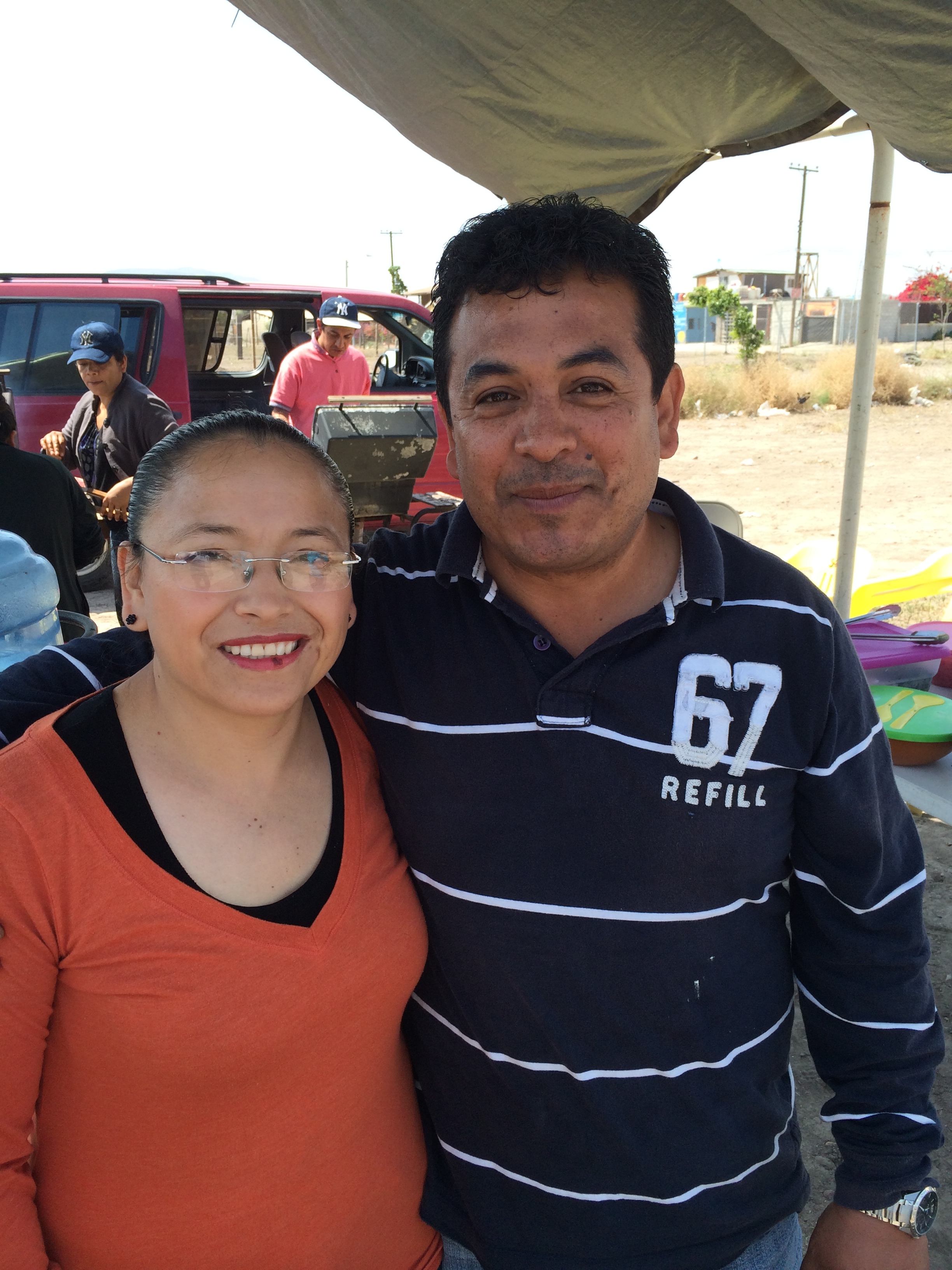 New Life in Ribera del Bosque
Today I met with Ivan Casados and his wife Rocio. They are planting a church in Tijuana in Ribera del Bosque.
God is changing lives through the testimony of their church!
Ivan and Rocio shared with me how God is bringing life to their community. It was so encouraging to see the smiles on their faces as they told me all that God is doing in their church.
Joanna's Story
Joanna and her husband Felipe were not getting along. Felipe got fed up with all the fighting, so he decided to walk out on the marriage. Joanna felt so down when Felipe left that she swallowed a whole bottle of pills in an attempt to take her life.
One of Joanna's neighbors, Mari goes to the Lo Mejor del Trigo, Ribera del Bosque church. Mari found out what happened to Joanna and she began to love on her. She loved her with the love of Christ.
Joanna started coming to church and she heard the gospel message and she realized there was hope for life. She gave her life to Christ.
The story doesn't end there. Felipe, Joanna's husband came back home and now he's started going to church. Ivan said that Felipe has not yet given his life to Christ, but he is showing great interest.
Felipe and Joanna also have a daughter who is coming to church with them.
Mari is growing and being used by the Lord as a faithful witness. Yet it wasn't too long ago that Mari was angry and spiteful woman. Through the ministry of the church Mari came to Christ. The gospel is changing her. Ivan and Rocio told me that Mari is a leader, so they are encouraged to see God at work in their midst!
Join us in Prayer
Pray for Joanna and Felipe that God will bring healing to their marriage and that Felipe will soon come to Christ.
Pray for Ivan and Rocio as they minister in the church.
Pray for Dawn. She is having oral surgery today. Pray for her peace and a successful surgery.
In His Grip, Dave
DiasoLifeOnTheBorder.org