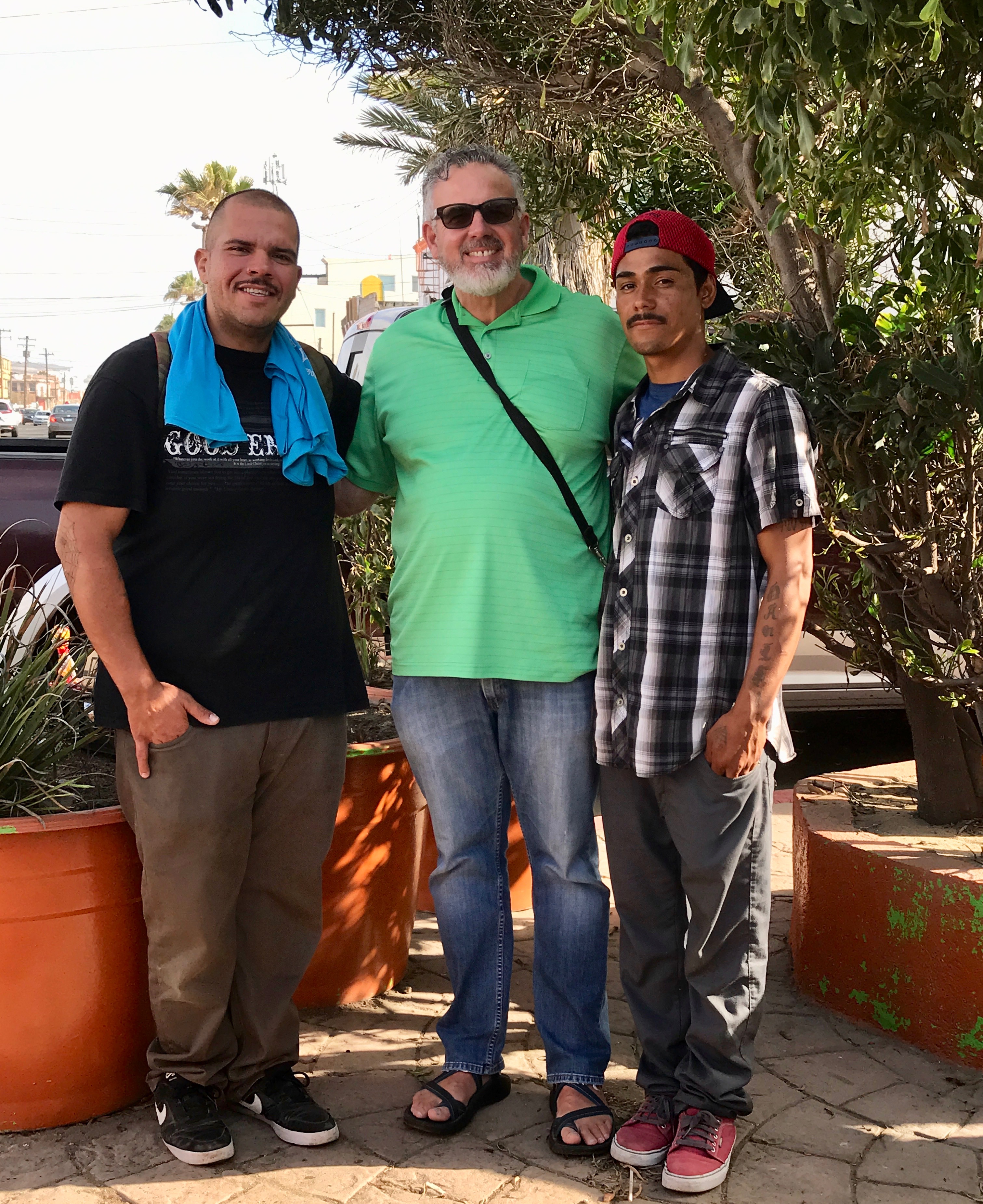 An Adventure with our Dog, Daisy
Recently Dawn and I took our dog, Daisy to the dog spa in Tijuana to get her hair groomed. I don't know how much Daisy likes it, but she does look better after a good wash and the hair salon.🐩🤣
Dawn and I decided to go visit a new café near the beach in Tijuana while we waited for Daisy. On our way to the café I hit the median with our car's tire, and just like that, we had a flat tire. It took me a block or two to realize the tire was flat. When I finally pulled over there were two guys standing nearby selling candy.
To be honest, at that point I was frustrated and trying to figure out what to do. I began getting the spare tire out of the trunk and trying to use the jack to lift the car up. I had some trouble getting the lug nuts off the tire.
God Opens Doors to the Gospel
In the meantime, Dawn started talking to the two guys, Alexander and Nicolas. They offered to help, which was very kind of them. Before you knew it with their help we changed the tire.
The two guys told us they were former addicts. One of them Nicolas was from New York, and he has been sober for four years. Alexander just recently had kicked the habit. They were both connected with a Christian rehab center. They just happened to be selling some candy there, right where our car stopped.
As we talked some more and began to encourage them in their faith, we asked Alexander if he had ever prayed to receive Christ, and he said no. So Dawn and I shared the gospel with him and asked him if he would like to pray to receive with us. He said, "yes," so I led him in prayer to ask Jesus to forgive him for his sins, and to come into his life as his Lord and Savior. It was a wonderful experience for all of us.
Encouragement for Nicolas

Then we turned our attention to Nicolas he is a young man around 30, but both of his parents have already passed away. He feels alone, and he wants his life to count, so he's serving in the rehab center. Yet, sometimes he feels alone and forgotten. He believes that God has called him to something greater.
Tears started to form in Nicolas' eyes as he shared his story with us. We told him that the Lord had a good plan for him, and he brought us together through our flat tire. Dawn and I told him about some ministries that we could connect him with so that he wasn't all alone. This too brought tears to his eyes.
Then we prayed with Nicolas and Alexander, and the peace of Christ rested on all of us. It was a beautiful experience, and it all started with our dog, Daisy needing a haircut! Then a frustrating flat tire. God often works in mysterious ways. This is one more way we see the Lord working and redeeming our daughter, Hannah's early homegoing. The Lord brings us healing as we see Him ministering through us, as He works to bring about life transformation. Thank you, Jesus!
Dawn and I have noticed that the key is to pray for opportunities and then to be open and sensitive as He leads throughout the day. I may have missed this opportunity because initially I was so angry and stressed, but Dawn was sensitive to our surroundings and to the Lord's leading.
Good used something that was stressful and frustrating for good. Praise him for his goodness!
In His Loving Grip, Dave
DiasoLifeOnTheBorder.org